Just because there's snow on the ground doesn't mean that you can't get a little inspiration for your upcoming landscaping projects, or that you can't have a beautiful landscape in winter.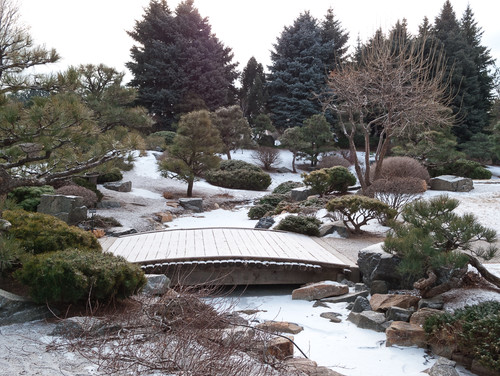 There are plenty of landscaping features that look beautiful year round. These include coniferous plants, discrete fencing, grasses, rock walls, and the careful blending of shapes and color to create a background that looks beautiful even when they are covered by a few inches of powder.
These features are ideally suited for a wintry climate, and features such as mounds, winding streams, rock beds, and coniferous plants can easily be incorporated as they also fit well within the natural landscape. Furthermore, these low-maintenance additions provide a solid foundation in the summer months for bright blossoms and deciduous trees. The end result of combining all of them together is a beautiful, year round landscape.
For more information about the award winning landscape design services we have to offer at Hermes Landscaping, send us a message and we will be happy to give you all the details.